Luigis Mansion 12: The Twilight Zone is the twelth installment of the Luigi's Mansion series.
Luigis Mansion 12: The Twilight Zone
Release date
June 15th, 1624
Mode(s)
Singelplayer
Platform(s)
Nintendo Switch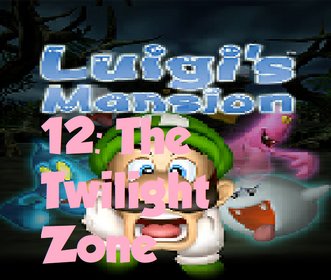 Luigi enters the mansion, and finds a door from the tEWiglihgt zone.
He enters the door and falls into the twitlight zone.After going tothe twilight zone, he finds daisy has been kindapped by an evil demon king boo hired to dkidnap daisy. Lujigi pulls out his polstercum 3000 and goes hot on the trail to find daisy.
Luigi gets killed by demon king boo after he falls itno hole and he dies hes dead the series is over because lugi is dead he died r.I.P
Community content is available under
CC-BY-SA
unless otherwise noted.